Home-> Products-> Public Lightings -> Lamp Posts
Estilo Espanol Public Lightings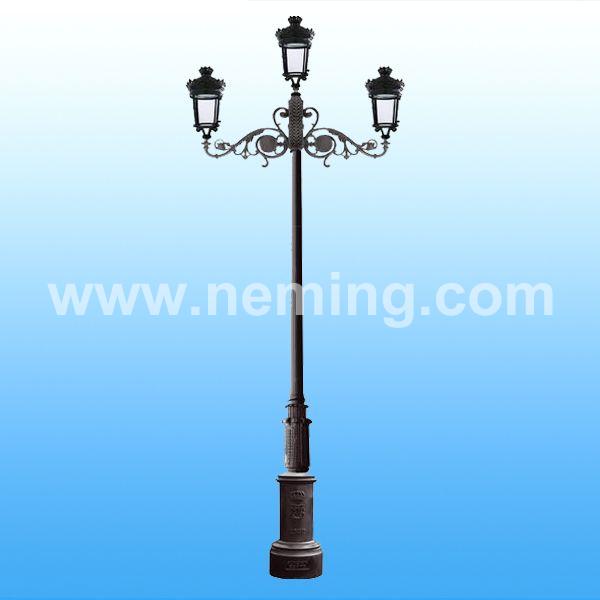 Quick View
Product Name : Estilo Espanol Public Lightings
Product Code : NM-L8
Height : 4400/6000 MM
Application : Square Lightings
Details
Description : Spanish Style Lightings
Material : Lamppost -- cast iron
Lamp housing – cast aluminum
Production process : sand casting
This style is very popular in the market.
There are two height at your choice,4.4Meter and 6 Meter.
We can mount 2 or 4 bracket as your request.
Our high quality raw material will make the pole durable. And the painting will protect it from any rust .
If you are interested, please enquiry us.